03 août 2015
Locationparis9 est aussi sur Facebook ! Join us also on Facebook !
https://www.facebook.com/pages/Locationparis9/260762077394544?ref=hl
02 août 2015
Soyez assurés d'un excellent rapport qualité-prix pour notre location.
Choisissez de vous loger confortablement pour pas cher au coeur de Paris :
320 euros par semaine toutes taxes incluses.
395 euros par semaine (haute saison) toutes taxes incluses .
Haute saison = juillet jusqu'à fin août ainsi que les semaines incluant un jour férié et vacances scolaires toutes zones : Pâques,Toussaint, Noël
Le ménage est en supplément : 45 euros par séjour.
Pour de plus longs séjours, nos prix sont encore plus attractifs, contactez nous.
☺How much ?
The lowest price for the best quality :
Price per week in the heart of Paris :
Low season rate 320 euros all tax included.
High season rate : 395 euros all tax included.
High season = July till end of August and French holidays's weeks.
Add 45 euros for the cleaning.
You can pay with US$, contact us for the rate of the moment.
To rent for a longer stay, we can offer you a good deal, don't hesit to contact us.
01 août 2015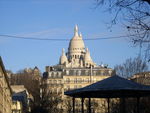 Ce studio de 30 m2 est situé au rez de chaussée,
sur la jolie cour d'un hôtel particulier du 19e siècle.

☺This charming studio, 30 sqm, is located on the ground floor of a beautiful mansion,
in a secured courtyard.
Situation :
Très central, les principaux centres d'attraction parisiens sont accessibles facilement :
- à pied, Montmartre à 5 minutes, les grands magasins et l'Opéra à 10 minutes,
- en métro, les Champs Elysées à 10 minutes ou encore le Louvre ou St Michel en bus.
Le métro le plus proche est Anvers (ligne 2) ou Notre Dame de Lorette (ligne 12), le bus est le 85.

Le quartier est très commerçant, notamment la célèbre rue des Martyrs toute proche.

☺Location :
The apartment is conveniently located, making most destinations easy to get to. 5 minutes walk from Montmartre, 10 minutes walk from the Opera and Grands magasins, 10 minutes subway to Champs Elysées or Louvre ; it's a very central area. Fresh bread, cheeses, wines and fruits available up and down the block.
Nearest metro : Anvers (Line 2) and Notre Dame de Lorette (line 12). Bus : 85
L'appartement :
Confortable et propre, il dispose d'un lit double largeur 180 et d'un canapé lit.
Parfait pour un couple ou une famille avec 1 ou 2 enfants.
Il est composé d'une cuisine équipée, d'un coin repas, un espace salon, un espace chambre avec placard, la salle d'eau avec WC très agréable, parquet au sol, télévision, accès internet wifi etc… Tout ce dont vous aurez besoin est là. Les draps et serviettes de toilette sont fournis.

Le studio et la cour de l'immeuble sont non fumeur.
☺Comfortable and clean apartment with a king size bed in a bedroom area, cupboard, even a lounge area with a sofa bed, kitchen, shower room and toilets. Convenient for couple or family with a kid.
All you need will be there, ready to live in : fully furnished kitchen, nice shower room, wooden floor, TV, internet access with your laptop, bed linens and towels are provided…
The studio and the courtyard are non smoking area.
Contactez nous pour plus d'informations / contact us for more informations
01 juin 2015
- Un excellent rapport qualité prix tout compris au cœur de Paris pour une location meublée
- un accueil chaleureux et sérieux
- un entretien et un nettoyage soigné de l'appartement entre chaque location
- une superficie du studio (30 m2) idéale pour un séjour saisonnier, des vacances touristiques à Paris,
mais aussi pour vos déplacements professionnels,
ou pour les expatriés souhaitant un pied à terre alternatif à l'hôtel…
- situé au coeur de Paris, dans un arrondissement célèbre pour ses théâtres, ses grands magasins,
ses monuments, et tout le charme de Montmartre à quelques minutes de marche,
- le quartier est sûr même tard le soir
- tout autour, vous trouverez des supérettes, de petits commerces, des boulangeries à chaque coin de rue…
- vous y séjournerez en liberté et organiserez vos journées comme bon vous semble
- pour votre confort, un vrai lit (1, 80 m x 2 m) ; et un canapé confortable en couchage annexe
- la cuisine équipée vous permettra de cuisiner dans l'appartement plutôt que d'être contraints à payer le restaurant 3 fois par jour.
- la salle d'eau et sa douche spacieuse vous seront bien agréables
- l'accès wifi gratuit avec votre ordinateur pour vous connecter jour et nuit, la télévision pour rester informés.

Strong points :
Good value for money : cost savings - no additional taxes, tips, or surcharges.

More spacious than hotel rooms, m

ore friendly atmosphere.

King size bed and also a sofa bed ; free wifi.

The benefit of a kitchen to cook yourself without paying restaurants 3 times a day ; eating in, enjoying the fresh local produce.

Centrally located, with interesting and lively local markets and other activities close by. In a

very secure area, even at night.


All of Paris's major attractions are within easy reach by metro and often on foot.
15 mai 2015
Idéalement situé dans Paris
La station de métro la plus proche est Anvers (Ligne 2 Charles de Gaulle-Etoile)
mais nous sommes proches de : Notre Dame de Lorette, St Georges ou Pigalle (ligne12, Concorde Montparnasse Pte Versailles).
Autre station à proximité : Cadet (ligne 7 Louvre Chatelet)
et Bus ligne 85 dans la rue Rodier direction sud pour vous rendre au Louvre ou au Luxembourg. Pour le retour l'arrêt direction nord est situé rue Rochechouart.
Le bus ligne 42 vous mènera directement à la Tour Eiffel depuis l'arrêt Condorcet/rue de Maubeuge, en traversant Paris par les plus beaux quartiers.
Le quartier est très vivant, vous y trouverez des commerces de qualité, des boulangeries à chaque coin de rue, et d'excellents restaurants.
Connu pour ses théâtres et ses grands magasins, le 9e arrondissement est central, beaucoup de monuments et d'activités sont accessibles à pied.
This is a lively Parisian neighborhood. Surrounding the apartment are the traditional boulangeries, cheese shops, grocery stores and many excellent restaurants that Paris is so well-known for.
And of course, lots of monuments and attractions...

The transport to and from the flat is very good with plenty of bus options and underground stations near by.
There is easy access to Metro Anvers (100 meters) and numerous others metro and bus lines. Easy access to Gare du Nord and the Eurostar train to London, Brussels...
The Arc de Triomphe and Champs Elysées are just a few metro stops away on the number 2 line. The bus number 85, which can be boarded on a corner just a few meters away, stops at the Louvre, crosses the Seine to Pont Neuf and ends at Luxembourg Gardens, and the bus number 42 direct to Tour Eiffel. Very close too : subway number 12 line, and number 7 line. etc.
10 mai 2014
Paris is the city of lights, the city of love, and a breathtaking destination to visit. There's no way to see all that's worth seeing in a short amount of time, but there are a few highlights to enjoy.
Notre Dame: Whether you're Catholic or not, Notre Dame is a necessary stop on your trip to Paris. Even if you only stop to admire the exterior, it's an indescribable experience. Seeing one of the most famous churches with its fascinating architecture and mesmerizing stain glass windows is an absolutely awe striking experience. If you happen to be Catholic, visiting Notre Dame is that much more inspiring. The building itself seems to hold a sacred power that makes prayer that much more meaningful inside the church. As for timing, the line may be long but it often goes quickly. However, it's easy to lose hours inside the church if you aren't paying attention to the time.
While you're at Notre Dame, don't forget to step on point zero: the absolute center of Paris. By stepping on that spot, you're promising a return to the city of lights.
Les Bouquinistes: After leaving Notre Dame, enjoy the quaint bouquinistes alongside the Seine. These are vendor stands that sell anything from tiny Eiffel Towers to hundred year old books. The stands are full of intriguing items. You can spend your afternoon searching through all of the stands or simply browse as you walk by.
La Seine: If it's at all possible, take a boat tour of Paris. The city is a completely different place along the path of the Seine. Every bridge you'll pass is absolutely stunning. If you happen to be going with a significant other, be sure to bring a lock. Along the Seine, you'll find a variety of bridges latched with locks. They say that, by putting a lock on the bridge, you'll have a lasting relationship.
The art museums: No matter how long you're in Paris, you have to go to the Louvre. You can lose weeks in the museum, but you can also do the quick tour by seeing the necessities: the pyramid in the lobby, the Mona Lisa, Venus de Milo, and the building itself. Besides the Louvre, there's the Musée d'Orsay which houses impressionist artwork such as Monet, Manet, Degas, and other famous impressionists. There's also the Centre Pompidou which is completely modern art. If you have the opportunity, the art museums are a good way to spend an afternoon.
Les Champs Élysées: There is so much to explore on the famous street. First, you have to see l'Arc de Triomphe and the Tomb of the Unknown Soldier. Once you've covered the basics, this is where you should do your shopping. You'll find every high class fashion store you can imagine including Louis Vuitton. Even if fashion isn't your thing, Louis Vuitton is an interesting store that can only be explained through experience.
The food: If you've never experienced French food before, there are a few ordinary things that you have to try at some point. There's the Croque Monsieur or the Croque Madame, both of which are basically glorified ham and cheese sandwiches. Of course, there are the crepes. And then there are the deserts; try any and all of the deserts you can. Finally, if you have the opportunity, go to a café and order an espresso. Take a break and watch the world of Paris flutter by. Honestly, this is the best way you can get acquainted with the foreign city.
The Eiffel Tower: No matter where you go in the city, this structure will be towering over you. It's surreal and beautiful and the biggest reminder that you're in Paris. If you're in Paris at night, seeing the tower lit up will stun you. That's not even the best part, every hour, on the hour, for five minutes the lights sparkle. It doesn't sound like much, but when you're in the presence of the towering beauty, you will be at an absolute loss for words.
Overall, Paris is too big to be completely comprehended in a short time, but it's far from impossible to fall in love with the city after more than a few seconds on its magical streets. To enjoy the time you have in the city, don't plan every second; take some time to get lost and acquainted with the city. There is so much to do and see, but the best part about Paris is being in the presence of such an inspiring city where so many great humans were before.
01 mai 2014
Tout près à pied, nearby, by walk :
SACRE COEUR - MONTMARTRE - PLACE DU TERTRE
Au square d'Anvers, la vue sur la Basilique du Sacré Coeur est superbe.
Remontez par la rue de Steinkerque et ses boutiques vers la Butte Montmartre.
Funiculaire ou escaliers à travers les jardins.
Vous voilà au Sacré coeur, et les incontournables lieux montmartrois : la Place du Tertre, les vignes, le Moulin de la Galette, la place des Abesses…
Montmartre is a must-see in Paris :
The Place du Tertre is the heart and soul of Montmartre.
The Sacre-Coeur (The Sacred Heart Basilica), white, Romano-Byzantine church.
Le Moulin Rouge et Pigalle, quartier animé et lumineux le soir : bars, restaurants, boutiques de souvenirs…
Pigalle is a popular nightlife area, not particularly sinister or dangerous, day or night
Marché aux tissus pour les amateurs de couture (Place St Pierre, à droite des escaliers en bas du Sacré Coeur). If you're interested in textile, on the bottom of Montmartre hill, on the right, Place St Pierre.
Marché de Barbès (mercredi matin et samedi matin sous la ligne de métro station Barbès-Rochechouart), coloré, exotique, le moins cher de Paris (fruits légumes et poissons, bazar…).
The cheaper market in Paris : Wednesday and Saturday morning. Barbès-RochechouartStation
Musée de la Vie Romantique (16 rue Chaptal) Museum about the Romantic Movement in the 19th century
9E ARRDT OPERA, QUARTIER DES GRANDS MAGASINS (department stores)
Les passages couverts du 9e – 2e arrdts (Passage Verdeau, Passage des panoramas, Galerie Vivienne etc… rejoingnent le Palais Royal. L'architecture originale et le charme d'autrefois de ces passages vous charmeront.
Paris is full of galleries and covered passages. These walkways like pedestrianized little streets host a number of shops, businesses, antique shops and restaurants according to location.
L'hôtel Drouot et ses célèbres enchères-Auctioning - 9 rue Drouot Paris 9e
L'accès libre (le calendrier des ventes et les photos d'exposition des ventes à venir sont accessibles sur le site http://www.drouot.com)

Musée Grévin http://www.grevin.com/ , MadameTussauds Paris
L'Opéra Garnier (style Napoléon III). Si votre emploi du temps le permet, assistez à un spectacle. The best way to visit the Opera Garnier is to attend a performance.
L'Eglise (19e siècle) et la Place de la Madeleine (et ses épiceries fines comme Fauchon, Hédiard…).
The Place de la Madeleine's area is well-known for its gourmet quality food shops.

La Place Vendôme dont la colonne central a été crée avec les canons de l'armée ennemie, battue par Napoléon à Austerlitz. Tout autour, le Ritz et les vitrines des plus célèbres joailliers.
The Column of the Place Vendôme was made with enemy cannons taken at the battle of Austerlitz in 1805. (one of Napoleon's most celebrated victories). Around the place, jewelers and the famous Ritz Hotel.
Grands magasins-Department stores - Boulevard Haussmann (Galeries Lafayette, Printemps, Fnac St Lazare, Surcouf…).
Shopping areas of the Grands Boulevards (Department stores Printemps, Galeries Lafayette)
Pas très loin en métro : just a few metro stops away
Faites votre choix, vous n'aurez PEUT-être pas le temps de tout voir en un seul sejour !
ETOILE, champs elysées
Métro ligne 2 ou 12. La plus belle avenue du monde, l'Arc de Triomphe et sa vue imprenable sur les 12 avenues de la Place de l'Etoile, la Défense et Paris. Au pied du monument, la tombe du soldat inconnu commémore tous les soldats qui ont combattu pour la liberté.
The name Champs Elysées can be translate : the Avenue of the Elysian Fields ; in the Greek Mythology, the Elysium was a paradise and resting place for heroes. The Arc de Triomphe is one of the most memorable sights in Paris. At the base of the monument, a memorial to the "Unknown Soldier" from World War I (a soldier's body of unknown identity is entombed). An eternal flame commemorating all soldiers who have died fighting for freedom.
PLACE DE LA concorde Une place somptueuse où trône le célèbre obélisque issu du Temple de Louxor en Egypte. The Place de la Concorde separates the Tuileries Gardens from the Champs Elysées. At the center, the Obelisk came from the Egyptian temple at Luxor.
LE LOUVRE et les tuileries, mUSEE D'orsay - Bus ligne 85 arrêt rue Rodier. Louvre is the home of Mona Lisa and Venus of Milo. Musee d'Orsay has a great impressionist collection.
tour eiffel, trocadéro, LA SEINE Bus ligne 42 (angle rue Condorcet-rue de Maubeuge).
Non loin de la Tour Eiffel, embarquez sur les bateaux mouche. Au surplus de son illumination et du phare d'une portée de 80 kms, chaque soir (de la tombée de la nuit à 1h du matin), à l'heure pile et durant 5 minutes, la Tour Eiffel scintille de mille feux.
Du Trocadéro, vous aurez une vue imprenable sur la tour, en profitant des jardins. Vous pourrez aussi y visiter le Musée de la Marine ou la Cité de l'Architecture et du Patrimoine.
At night, after dinner, a cruise down the Seine will be a romantic choice.
CaTHEDRALE NOTRE DAME – L'ILE DE LA CITE Chef d'oeuvre de l'art gothique. Visite de la cathédrale gratuite, accès aux tours (422 marches sans ascenseur) pour 8 euros plein tarif gratuit pour les moins de 18 ans.
Climbing the 422 steps to the top of this masterpiece is well worth the effort for the spectacular view. Go early in the day to avoid crowds and see the sunrise. Admission: cathedral is free, towers around 8 €.
Sur l'île de la Cité : Le Palais de Justice, le 36 Quai des Orfèvres, la Sainte Chapelle, la Conciergerie, les berges de la Seine et leurs bouquinistes, le Pont Neuf (qui est en fait le plus ancien pont de Paris)…
The city islands : the gothic Sainte Chapelle built in 13th century, the Conciergerie (reconstitution of Marie-Antoinette's prison, the law-courts of Paris, and the New Bridge which is the oldest of Paris !
BEAUBOURG ET LE FORUM DES HALLES Beaubourg (centre Georges Pompidou Musée d'art moderne) - Beaubourg Centre Georges Pompidou : the building featuring colourful exposed pipes is the National Museum Of Modern Art, and a cultural center.
Plus de 50 000 œuvres sur un parcours chronologique. Les couleurs des tuyaux sont codées : les bleus véhiculent l'air et les vertes les fluides, dans les jaunes : les gaines électriques et dans les rouges : les ascenseurs
Pour le shopping branché, filez vers le quartier des Halles ou la rue de Rivoli (le sous sol du BHV – Bazar de l'hôtel de ville est une caverne d'Ali Baba pour les bricoleurs).
LE MARAIS ET LA PLACE DES VOSGES Métro St Paul
Un des quartiers les plus préservés offrant de nombreux témoignages d'un passé historique très riche : hôtels particuliers (avec parfois leurs décors), jardins, édifices religieux, etc.
Place des Vosges, au numéro 6, siège le somptueux hôtel de Rohan-Guémené (1605) abrite la Maison de Victor Hugo, appartement au 2ème étage où vécut le grand écrivain de 1832 à 1848. The Marais is the most beautifully preserved quarter of the city. Discover medievial houses, atmospheric old streets, beautiful classical architecture, two lovely churches, the antique shops in the village St Paul, and the place des Vosges, Paris's oldest square
LA BASTILLE
La colonne de juillet, l'Opéra Bastille et dans les rues adjacentes, des bars et une ambiance branchée.
ST GERMAIN DES PRES - LE QUARTIER LATIN Le boul'Mich (boulevard St Michel) - La Sorbonne - Quartier Latin – Panthéon - Arènes de Lutèce - le Jardin des Plantes - le Muséum d'histoire naturelle – La Grande galerie de l'Evolution - la ménagerie…
L'Institut du Monde Arabe, la Mosquée de Paris - et la célèbre rue Mouffetard (M° Censier ou Gobelins)
LA VILLETTE Le Paris futuriste
La Cité des Sciences http://www.cite-sciences.fr/ Métro : Corentin-Cariou ou Porte de Pantin. Cinaxe, le Parc, le sous marin L'Argonaute… La Géode écran géant de cinéma, immense hémisphère de 1 000 m2.


LE CANAL ST MARTIN Commencez par la visite du Parc des Buttes Chaumont et redescendez vers le bassin de la Villette, puis le canal St Martin où vous retrouverez toute l'atmosphère d'Arletty et de l'hôtel du Nord. Pour terminer, la place de la République. Le charme rétro du canal Saint-Martin et du bassin de la Villette est à découvrir au bonheur de longues promenades pédestres, excursions fluviales ou pique-niques sur les berges pavées. Ponts mobiles, passerelles métalliques, rives aménagées, espaces plantés, péniches, écluses, pêcheurs, cafés en vogue avec terrasses et boutiques
Hors des sentiers battus : unusual
Les puces de st ouen ouvert : Sam. dim. lundi toute l'année www.st-ouen-tourisme.com
M° ligne 4 Station Porte de Clignancourt ou Bus 85
Huge Flea Market (Saturday, Sunday, Monday only)

LA DEFENSE Centre d'affaires - Business district - Métro Ligne 1 Station "Grande Arche de La Défense" ou RER Ligne A
La Grande Arche. Les 4 temps (l'un des plus grands centre commerciaux d'Europe) – shopping center

LES CATACOMBES DE PARIS M° Denfert Rochereau
L'ossuaire de Paris Parcours de 2 kms, 45 minutes, 130 marches à descendre, 83 marches à remonter Température 14° - Catacombs.
LE CIMETIERE DU père LACHAISE Le cimetière le plus visité au monde ! De nombreuses personnalités y sont enterrées : la tombe de Jim Morrisson des Doors est veillée constamment par des fans. Molière, Edith Piaf et tant d'autres y reposent éternellement…M° Philippe Auguste ligne 2 ou Gambetta ligne 3 (pour débuter par la tombe d'Oscar Wilde)
The most visited cemetery in the world. M° Philippe Auguste line 2 or M° Gambetta station on line 3 to enter near the tomb of Oscar Wilde and then walk downhill to visit the rest of the cemetery.
LES COURSES A LONGCHAMPS, AUTEUIL ou vincennes -Racecourse Se renseigner sur le calendrier.

quartiers EXOTIQUES
Vous y trouverez commerces locaux, restaurants, et ambiance...
Indien: 10e arrdt M° Château d'eau – Passage Brady
Chinois: 13e arrdt Av. d'Italie et d'Ivry, 20e rue de Belleville
Japonais: 2e rue Ste Anne (quartier Opéra et Palais Royal)
Africain: 18e Goutte d'Or, rue Doudeauville M° Barbès/ Château rouge
Plus ou moins une heure de Paris –more or less an hour from Paris
CROISIERE SUR LA MARNE ET GUINGUETTES
Rendez vous du côté de Nogent (sur Marne),
Joinville le Pont Pont Pont… pour le petit vin blanc…
Y aller seul ou avec Canauxrama (journées croisière et déjeuner)
Dance hall-restaurants along the Marne have been in existence since the 18th century, immortalized by Renoir in his paintings You can reach the "Guinguette" on the RER train to Champigny or by car, also Canauxrama cruises
VERSAILLES
Le plus magnifique des châteaux royaux. En train: depuis la Gare St Lazare ou Montparnasse
En RER : Ligne C


PROVINS VILLE MEDIEVALE
Inscrite au patrimoine mondial de l'Unesco
En train : depuis la Gare de l'Est
En bus : Excursion Paris Vision
CHANTILLY
Château, parc et jardins et musée vivant du cheval
en train: depuis la Gare du Nord (25 minutes)
En RER : Ligne D (45 minutes)
FONTAINEBLEAU
Château, parc 130 ha, jardins de Le Nôtre, jardins anglais.
Jardins fermés le mardi. En train: depuis la Gare de Lyon (puis bus)
10 avril 2014
Présent partout, l'hôtel particulier parisien reste pourtant une exception si l'on songe au nombre d'immeubles de la capitale. Savant mélange de règles et de fantaisie, de convention et de génie, l'hôtel parisien est né de l'adaptation aux contraintes d'une grande ville et d'un rêve de domination.
Il représente pour son propriétaire le moyen d'afficher sa réussite tout en constituant un refuge intime, où il peut jouir de la ville sans en subir les désagréments, voir sans être regardé...
Les hôtels particuliers sont donc construits selon le rang et la fortune de leurs propriétaires. Ici bien sûr, il est probable qu'il s'agissait d'une personne moyennement fortunée au regard des bâtiments à la décoration fastueuse pour ne pas dire somptueuse que l'on peut trouver dans le Marais par exemple.
Cependant, la construction répond au même principe : côté cour, côté jardin.
Le bâtiment est construit en retrait de la rue sur une cour, on y accède par un perron.
A l'arrière, le jardin. Les pièces de réception étaient situées au rez-de-chaussée. Au 1er étage, les appartements. Et au 2e étage, sous la mansarde, les chambres des domestiques (accès par la tourelle).
Il y avait aussi un rez de chaussée bas, des caves voûtées et un grenier.
Ce bâtiment a été construit au milieu du 19e siècle sous Napoléon III lorsque Paris s'est développé du fait de sa forte croissance démographique et économique.
La rue Rodier ayant été ouverte en 1833, et finalisée dans son aspect actuel en 1877.
Il fût construit dans les années 1860 par une riche veuve rentière, et fût occupé bourgeoisement les premières années.
Puis son destin a pris un tournant religieux :
En 1883 il est devenu propriété de l'Abbé Dumas, curé de Notre Dame de Lorette. C'est sans doute pourquoi le bâtiment a servi de couvent aux sœurs de la Charité de St Vincent de Paul (qui accueillaient notamment des jeunes filles provinciales orphelines ou dans le besoin etc.).
A la suite de successions et d'indivisions, en 1899, le bâtiment a été vendu à un certain M. Dreyfus qui l'a loué au Comité de Bienfaisance Israélite (Casip : lui aussi chargé d'accueillir les indigents de confession juive cette fois). En 1925, le Casip en est devenu propriétaire ; ainsi cette association caritative, soutenue très largement par la famille Rothschild, est restée dans ces locaux presque tout le 20e siècle.

Leur besoin de place grandissant au fil des années, d'argent peut-être ou encore de modernité, ont malheureusement motivé la suppression des cheminées, ornements et de nombreuses traces du passé (les moulures et cheminées ne sont pas d'origine).
En 1990, un promoteur avait projeté de le démolir mais a renoncé du fait de la crise de l'immobilier qui a suivi.
Le bâtiment est resté vide plusieurs années avant d'être transformé tel qu'il existe actuellement (depuis 1999).
Des tournages ont eu lieu dans l'immeuble, comme par exemple :
En 2012 l'émission de TF1 Sosie or not Sosie (à voir sur ce lien, juste après la pub) http://www.wat.tv/video/gerard-vives-dans-sosie-or-5j0o9_55t3p_.html
En 2000 un court métrage présenté dans de nombreux festivals y a été tourné :
« Vomi d'amour » de Karine Benhaim - une étrange fiction d'amour, visible même par les enfants, sur : http://www.dailymotion.com/video/xoxim_vomi-damour_creation

Ainsi que l'émission de caméra cachée Sosie or not sosie http://www.wat.tv/video/gerard-vives-dans-sosie-or-5j0o9_55t3p_.html
ou encore un épisode de la série Au nom de la Vérité (Vol d'identité).
Nous espérons que la vocation d'accueil de cette maison perdure,
et que vous y séjournerez très agréablement.
NB : Pour voir de beaux hôtels particuliers dans le quartier : Musée de la vie romantique (16 rue Chaptal, exposition permanente gratuite), Bibliothèque 26 rue Chaptal (très bel hôtel particulier du 18e, accès gratuit aux salles de lecture), ainsi que la Mairie du 9e située 6 rue Drouot.
Mansion's history
Parisian's mansions remains an exception amongst all the buildings of the capital.
A mixture of rules and whim, agreement and genius, the Parisian's mansion arose from the adaptation to the constraints of a big city and from a dream of domination.
It represents for his owner the means to show his success while constituting an intimate refuge, where he can enjoy the city without undergoing the inconveniences, seeing without being seen.
Thus, mansions were built according to the fortune of their owners.
Each building answers to the same principle: public façade, private façade (côté cour, côté jardin)..
It is built a little way out of the street, with a courtyard. In the back, there is a garden.
The reception's rooms were located on the ground floor. On the 1st floor : private flat.
And on the 2nd floor, under the attic, the rooms of the servants (access by the little tower).
This building was built n the middle of the 19th century under Napoleon III when Paris was developed due to its strong population and economic growth.
The street Rodier was opened in 1833, and was finalized in its actual aspect in 1877.
It was constructed in 1860s by a rich rentier widow, and occupied comfortably the first years.
Then it was bought by the prier of Notre Dame de Lorette and turned in a nunnery for the sisters of the Charity of St Vincent de Paul (which notably received provincial orphan girls).
Following successions, in 1899, the building was sold to Mr Dreyfus who rented it to the Jewish Committee of Beneficence, which received poor people, of jewish confession this time).
This charitable association, supported very broadly by the family Rothschild, remained in these places almost all the 20th century
In 1990, a real estate broker planned to demolish it and to built a six floor building ; but he did'nt, due to the crisis of real estate which followed.
The building remained empty 8 years and then was completely refurbished.
We hope that the vocation of welcome of this mansion continues, and that you will have a very nice stay there.
05 avril 2014
NEW YORK TIMES Dining & Wine
Published: November 5, 2012
Letter From Paris
On a Historic Street, One That Got Away
FOR me, the Rue des Martyrs is the last real street in Paris.
It is here that I find artichokes so young they can be eaten raw, a Côtes du Rhône so smooth it could be a fine burgundy, and a cow cheese so creamy it's best eaten with a spoon.
I take my cues from the late, great Julia Child. "The Parisian grocers insisted that I interact with them personally," Julia wrote in her 2006 autobiography, "My Life in France." "If I wasn't willing to take the time to get to know them and their wares, then I would not go home with the freshest legumes or cuts of meat in my basket. They certainly made me work for my supper."
So I interact. I work for my supper. Sometimes I even pretend to be Julia, with her American-accented French. I caress tomatoes, inspect lamb loins, sniff Camembert, sample wild boar charcuterie and go all wobbly over sugarcoated brioche. No one except my children makes fun of me.
I have been embraced as a member of the neighborhood "family," as the merchants call the bas (lower) Rue des Martyrs. They know — and seem to like — one another. When I needed a stool small enough to fit into a shower after my older daughter injured her leg, the manager of the variety store borrowed one for me from the nearby jeweler. When Fahmi Hamrouni, a greengrocer at the Petit Jardin (No. 3), ran out of flat green beans one day, he grabbed handfuls for me from the greengrocer across the street.
The feeling of intimacy is enhanced on Sunday mornings, when several blocks of the street moving up from the Notre Dame de Lorette Church in the Ninth Arrondissement are closed off to traffic.
The "family" designation comes with privileges but also a code of conduct: smile and say "bonjour" to every merchant you pass, ideally stop in for a chat. It can take 30 minutes to walk a few hundred feet.
So the neighbors were thunderstruck Oct. 16 when the Poissonnerie Bleue, the street's fish market (No. 5), with no advance warning, posted a dire message on its chalkboard: "The fish store will close for good on October 31, 2012. Thank you. The Management."
Apparently there had been a longstanding dispute between Marc Briolay, the 53-year-old owner, and the landlord over who was responsible for repairs. The Briolays stopped paying rent; the landlord ordered them to leave.
The fish store had been in business for more than a half-century. Mr. Briolay started working there as a teenager in 1978 and built it into a family-run operation. Tomàs, his 22-year-old son, cleaned and filleted the fish. Justine, his 23-year-old daughter, who had worked there since she was 12, sold the merchandise. Marc and his wife, Évelyne, rented the apartment upstairs.
The shop employed other full-time and part-time workers, including Joël Vicogne, 50, who started working there when he was 16 and happened to be the son of the landlord (who once ran the shop with his uncle).
No matter how busy the shop was, how long the line stretched onto the sidewalk, there was time to talk about fish. I learned, for example, that an ugly-faced pink-orange, firm-fleshed fish called sebaste (a variety of ocean perch) is excellent when stuffed with shallots or fennel and baked whole, that cod works well with pesto, that red mullet is not too delicate to fillet and sauté.
Justine told me how to make linguine with shrimp, fish quenelles and beurre blanc with white wine and shallots. Marc, who manned the cash register, always threw a lemon and a bunch of parsley into my bag and shaved two or three euros off the bill.
Jacques Bravo, the mayor of the Ninth Arrondissement, struggled to prevent the inevitable. He turned up on the Rue des Martyrs in a pinstriped suit, gray cashmere scarf and Legion of Honor pin one Sunday morning after the announcement of the closing, shook a lot of hands and promised to help save the day.
To no avail. Mr. Briolay had closed his shop for the last time — three days early.
The burden of history intensified the suffering.
The street got its name from the martyrdom of St. Denis, the first bishop of Paris, in the third century. Legend has it that St. Denis was decapitated on what is now the Rue Yvonne Le Tac at the top of the Rue des Martyrs for preaching the Christian Gospel. He picked up his head, washed it off and carried it five miles to the north before dying.
By the 18th century, the half-mile street had become the physical spine of the neighborhood; by the 19th, a center of commerce.
The bas (lower) part, which is older, was — and still is — considered the real street. Many of its shops are related to the bouche (mouth), meaning they're food shops.
The bas Rue des Martyrs prides itself on its permanence. The Boucherie Billebault, a thriving butcher shop, at No. 3, has been operated by the same family since 1899. The brasserie at the corner of the Rue Lamartine (No. 2) dates back more than a century. A hardware store has been at No. 1 since 1842. A pharmacy at No. 4 was mentioned in city archives as early as 1848.
When Mr. Briolay announced his departure, the personnel at the bakery at No. 10 (a bakery has been there since 1868) drafted a handwritten petition demanding that only another fish store be allowed in the space; 200 signatures were collected and sent to City Hall.
"It's a scandal," said Valérie Levin, who runs the bakery with her husband. "We don't need another cheese shop, or butcher or bakery on our end of the street. We need diversity to stay alive. Without a fish store, the street is dead."
Ezzdine Ben Abdollah, a greengrocer nearby, said: "It's hard work, but there's money in fish. If I knew fish, I'd take the place myself."
I made the point to various merchants that there's another fish store several blocks up the street toward Montmartre. Kevin Losbar, the 26-year-old manager, runs a perfectly respectable, if much smaller fish store.
But that fish store is on the other side of the unofficial dividing line at the Rue Manuel, where the incline up the hill en route to Montmartre becomes steeper. This is the beginning of the haut (high) Rue des Martyrs, infested with real estate agencies, clothing stores and upscale boutiques eager to invade south.
An American-style cupcake and cookie shop recently moved in. So did a Subway sandwich shop and a cafe that features Sunday brunch and smoothies. The bas merchants consider the upper part an enclave of transients and arrivistes.
"It's too far away," said Yves Chataigner, who runs a cheese store with his wife, Annick, at No. 3 on the bas Rue des Martyrs. "It could be New York."
Thus far, there have been no takers for the fish store, according to Mr. Bravo. It will not be Mr. Vicogne, who has no intention of taking over the lease. "Fish is too tough," he said. "You have to be at the wholesale market at 2, 3 in the morning. You have to be on your feet in rubber boots eight hours a day. You don't get enough vacation."
Paradoxically, the drastic gentrification of the Rue des Martyrs and the surrounding streets (real estate agents call the neighborhood Village Martyrs) in the last two decades has hurt traditional merchants. Young, upwardly mobile two-income couples with little time to cook have moved in; many older residents have moved out.
So have some of the merchants. There had been a charcuterie at No. 6 rue des Martyrs since 1849; when it moved out last year, a store specializing in prepared rotisserie chickens and sides replaced it.
A year before that, a sliver of a newspaper kiosk was turned almost overnight into an A.T.M.
Mr. Bravo is determined. He has sent out an all-points bulletin to his fellow mayors in the 19 other arrondissements asking if they know of a motivated fishmonger. After all, France's National Confederation of Fishmongers and Oyster Openers has started a training program in which 85 students are enrolled.
"It's extremely difficult to find someone to take over a big space like this," he said. "It's much easier to sell fish at outdoor markets. But I'm an old marathon runner. I did New York eight times. I'm in this for the long run. We only need to find one."
But folks on the street are skeptical that the city will enforce regulations that require artisanal shops in certain zones to be replaced by similar businesses and keep the fish store closed until another fishmonger can be found.
They point out the fate of the street's independently owned florist shop last year. Even though the space was restricted for an "artisanal" business, Kiehl's, the American beauty products chain, got around the restriction and moved in. It installed two barber's chairs and called itself an artisan.
http://www.nytimes.com/2012/11/07/dining/a-historic-street-is-left-with-a-hole.html?pagewanted=2&_r=1
01 octobre 2012
A toutes fins utiles, voici un petit inventaire des éléments que vous trouverez dans le studio :

Sel, poivre, thé, café, produit vaisselle, papier toilette... tout ce qui nous a un jour manqué dans une location est prévu ici pour que vous ne manquiez de rien le jour de votre arrivée.
4 oreillers / pillows - 1 couette 220x240 / duvet. 1 couette petit format / small duvet
Parure drap-housse et couette lit 140 et draps pour canapé lit/sheets for the bed and for the sofa
Un assortiment de serviettes de toilette/towels et de torchons/dish towels
Cuisine - Kitchen :
Réfrigérateur /fridge - Plaques de cuisson / hob - Mini four / small oven - Micro ondes /micro wave - Bouilloire /kettle - Cafetière électrique/coffee pot
TV écran plat 66 cms mural, décodeur Wifi et téléphone / TV on the wall, digital decoder and phone - 1 CD player
Sèche cheveux / hair dryer – Pèse personne / Bathroom scales
Fer et table à repasser /iron and iron board